Welcome to Bellville Truck Center
Bellville Truck Centre (Pty) Ltd is situated in Stikland (Cape Town, South Africa). We specialise in the repairs of accident damaged heavy commercial vehicles.
We also offer various other services such as vehicle recoveries, wheel alignment, straightening of bent chassis, vehicle restoration, sheet metal and welding works and fibreglass re-engineering.
The latest addition to the group is a used-spares department. We offer a wide range of spares and cab assemblies at competitive prices.
To get the customers revenue earning vehicles back in full operation in the shortest possible time, delivering the highest quality professional repair work and associated services at the most competitive price.
To be the preferred repairer of all heavy commercial vehicles and
trailers
through top quality work and professional and technologically advanced services.
Bellville Truck Centre (Pty) Ltd was founded in February 1986 by the current owner and managing director, Jimmy Ackhurst. The company started with a staff of 6 persons in a rented premises of +/- 1000 m²
Bellville Truck Centre (Pty) Ltd has grown over the years and now has 30 employees. The company owns the premises where it operates and total floor space comprises of +/- 3000 mm².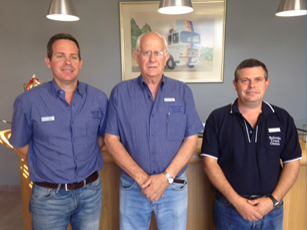 Privacy Policy By sending this enquiry, you agree to be contacted by Bellville Truck Centre and have your personal information processed for the purpose of this enquiry, and in doing so agree to our Privacy Policy.