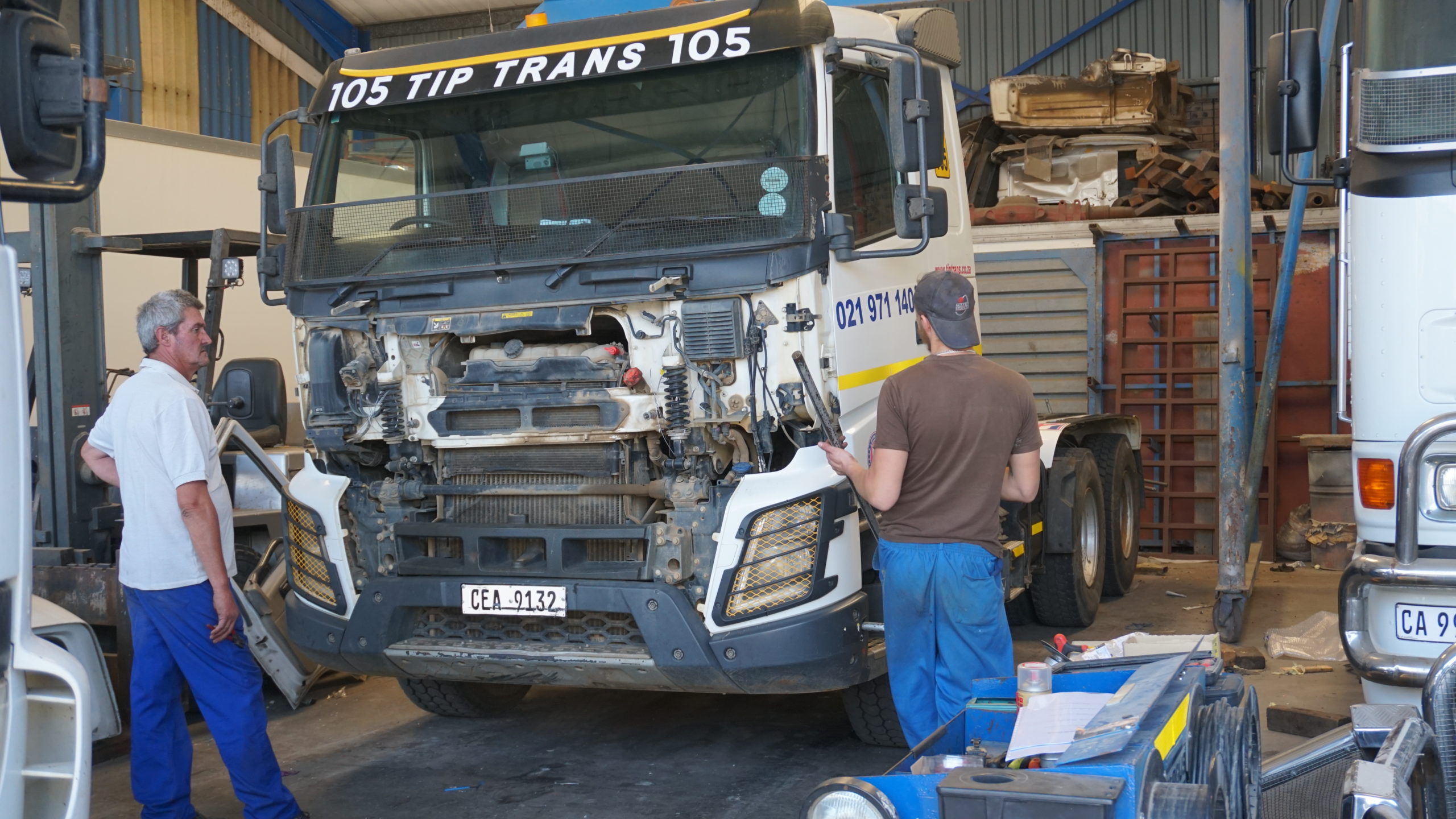 The main workshop is the largest of the work areas. Re-engineering of accident damaged steel sections of cabs and the manufacture of steel components are done here.
Facilities exists to manufacture complete sections for trailers and cabs. This is also the area where
panelbeating and mechanical repair work is done.
The workshop is equipped with metal cutting and bending machines that can handle sheets of metal of up to 3000mm x 6mm. This is used for the manufacture of truck and trailer
bodies or components of these.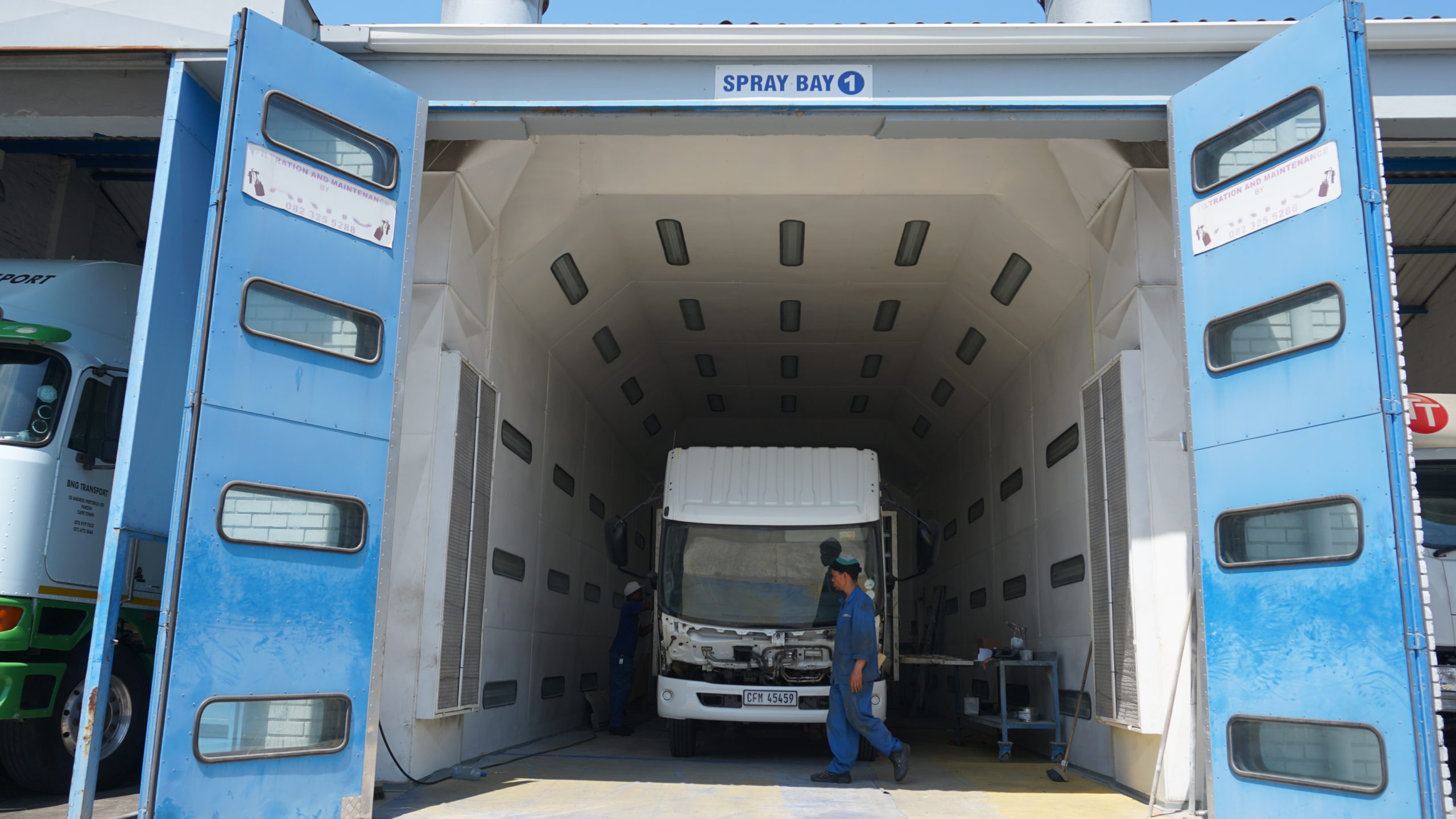 We have two giant size spray booths. Each can accommodate the largest pentagnagon that is allowed by law on South African roads. The one booth is pressurised. It is used to obtain high quality finishes required for cabs.
The second booth is equipped with extractor fans and is used for spray painting
of areas that does not require such high quality finishes.
Work done here include spraying of:
primer layers
chassis
load bodies
earth moving equipment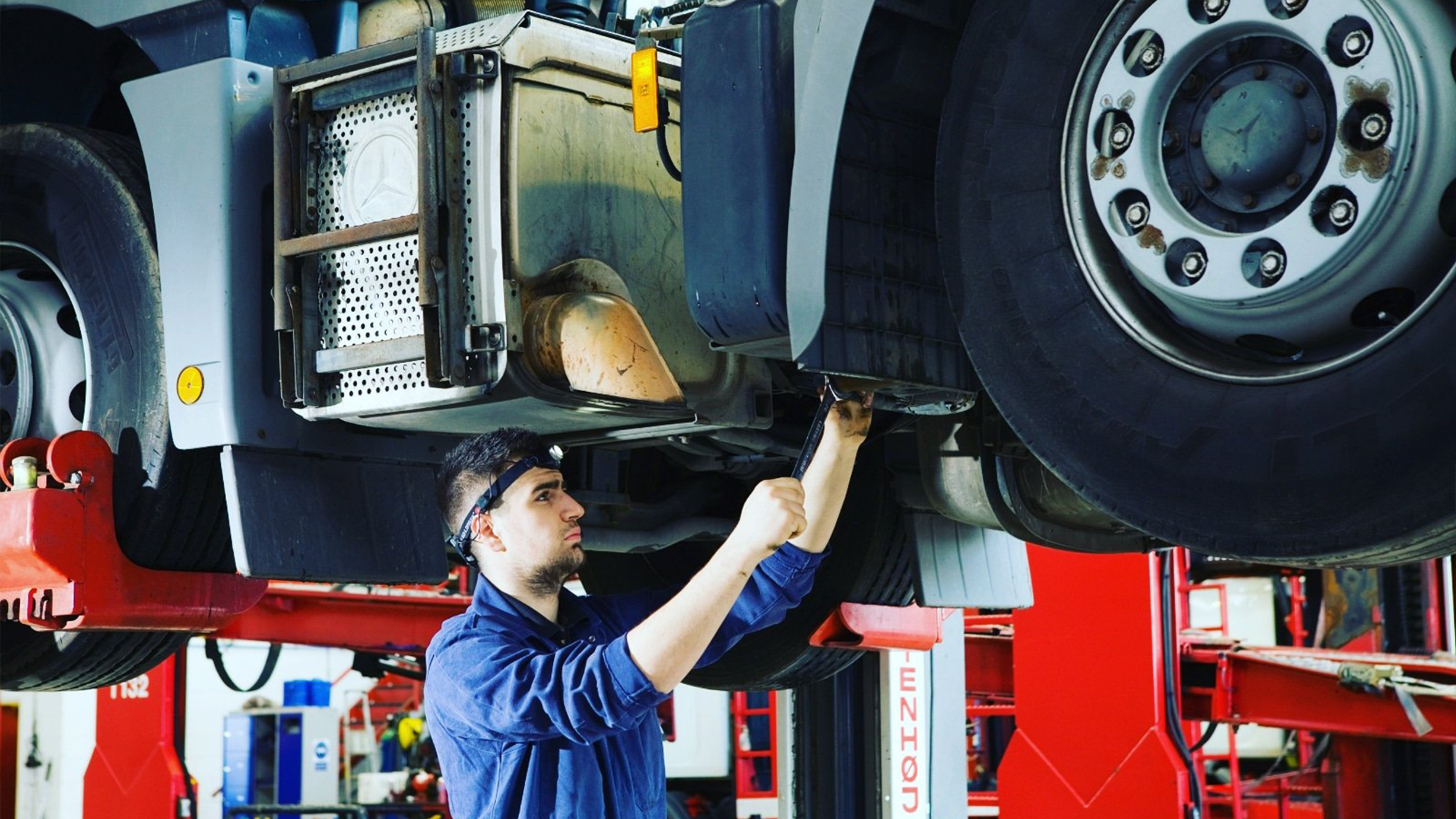 We have equipment and expertise to set the wheel alignment on any heavy
commercial vehicles and trailers. We do front axle correction in position and differential housings has to be removed to be straightened on its specific jig which is purpose built for the task
We own a state of the art chassis straightening machine and a cab jig system.
These are used to straighten and align bent cabs to factory specifications. This ensures that new parts fit properly and all mounting points are correct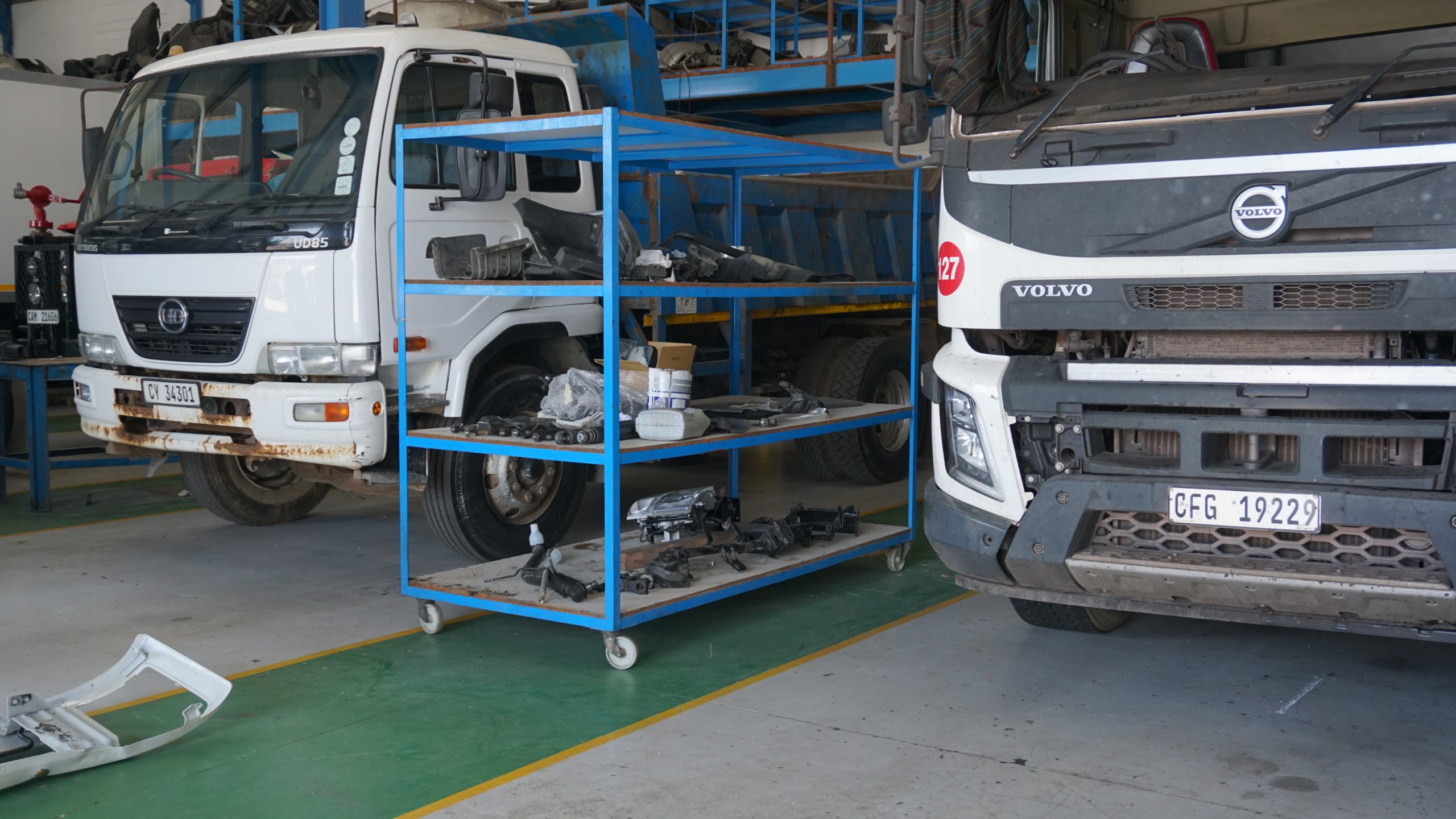 The spares division orders, receives, and checks all parts for the repair jobs. The parts are then dispatched to the department where required.
This department also deals with selling of used cab spares and cabs.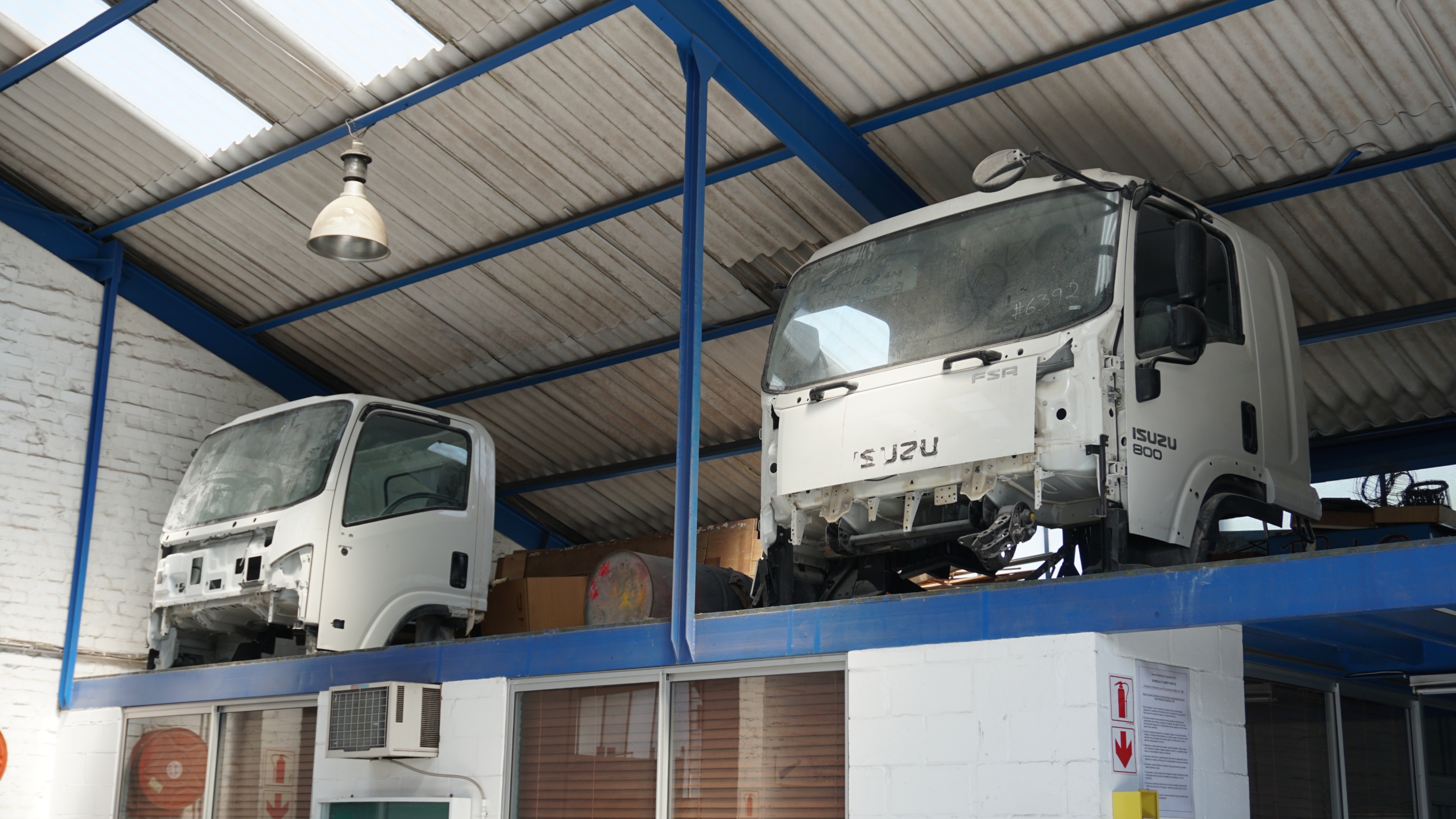 Painted components are assembled here and the vehicle is completed for final inspection in this facility.
Need a service? Get in touch with us today for all your truck repair and service needs!
Privacy Policy By sending this enquiry, you agree to be contacted by Bellville Truck Centre and have your personal information processed for the purpose of this enquiry, and in doing so agree to our Privacy Policy.